Luxury and Irish club football don't often go hand-in-hand…
Cork City FC have announced a brand new, extremely bougie corporate box package ahead of next season, where fans can watch the get ready for the game in maximum comfort.
The private bar beneath the Donie Forde Stand at Turner's Cross was designed by EZ Living Interiors and we must say, it is a beauty.
Prices are undeniably steep however, with the two-person package coming in at €1,300, and the four-person package €2,500.
There are additional benefits that come with the packages, including either two or four season tickets for all 13 home games, complimentary food and drink in the EZ Living Suite, a Cork City FC scarf at the beginning of the season, and priority access to any events held in the suite throughout the season.
If you break it out that way, you're paying €50 per match for tickets, access to the lounge with free food and drink, and all the other perks.
Patrons of the lounge will have access from an hour before kick-off, as well as half-time.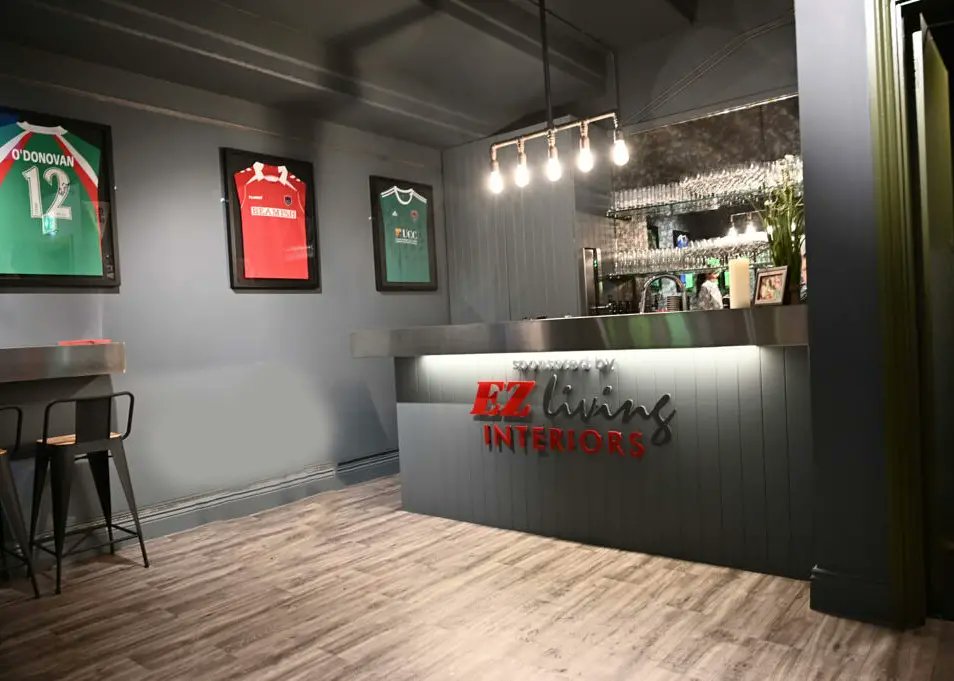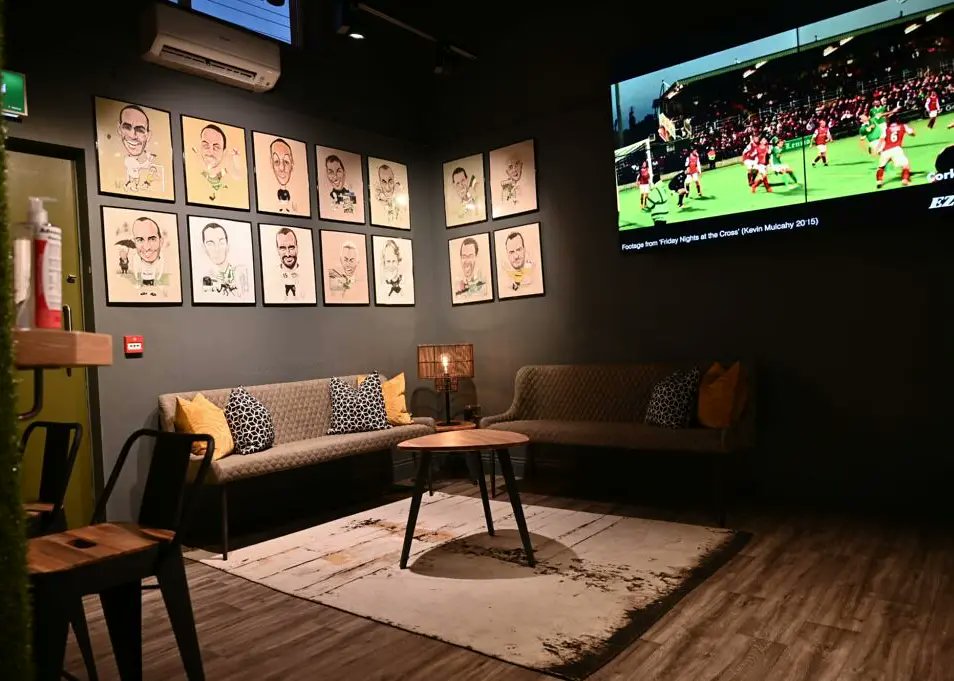 Speaking at the opening on Friday night, Commercial Manager, Paul Deasy had the following to say: "I feel it has been long overdue for the club that they have a place to bring cherished partners, associates, and fans to showcase some of its most memorable moments and enjoy top-class hospitality.
"We cannot thank everyone at EZ Living enough for making this possible, a wonderful family-owned business who have Cork City FC very close to their hearts."
Also speaking about the launch, James White, Director of EZ Living Interiors said: "Our family have been long-term supporters of Cork City and we are delighted to be able to give back in such a tangible manner.
"We hope the room goes on to be a hub where all who are passionate followers of this great club go to share their fondest memories and create many more."
More details on the packages can be found here.