Hemp is a variety of Cannabis sativa.
Cian Walsh and Caoimhe Walsh, a brother and sister team from Bandon, are winners of the ECO-Innovation Award at the ECO-UNESCO Young Environmentalist Awards.
The youngsters from Bandon, who are students at St. Brogan's College, sought to demonstrate the sustainability of hemp. An overview of the project provided by the secondary school reads: "A variety of Cannabis sativa, hemp is often confused with marijuana; and, although it contains the same active ingredient, the concentration is much lower in hemp.
"Hemp was one of the first plants in the world to be spun into useable fibre and has since been used for many other purposes. Cian explains: '100% of the hemp crop can be processed into many different eco- friendly products; some examples include hempcrete, hemp insulation and hemp bioplastic.'"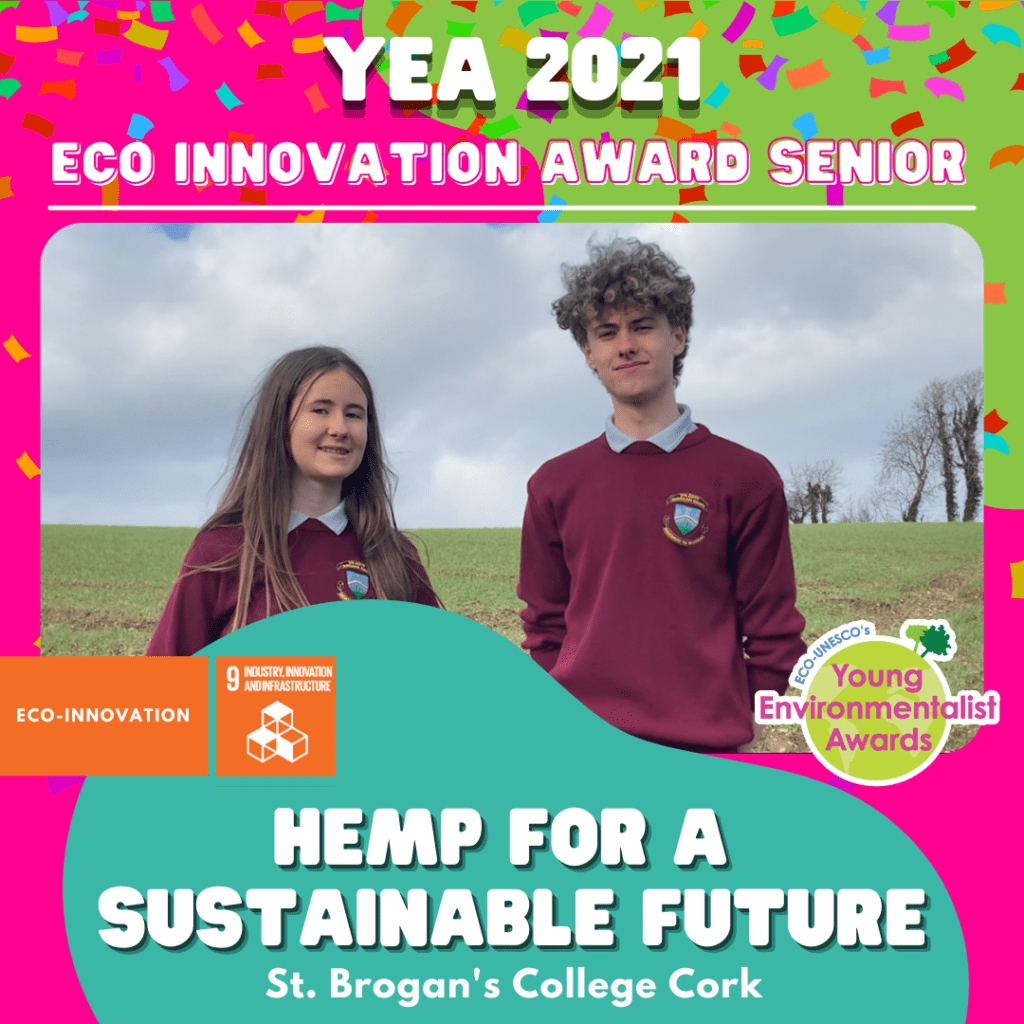 At the outset of the project, Walsh surveyed farmers and found 36% would be happy to grow hemp. After hosting a "hemp information" conference, this number went up to 64%.
The same project had previously won the Teagasc award at the BT Young Scientist and Technology Exhibition 2021.
Speaking previously about the project, transition year student Cian said: "The benefits of growing hemp are endless, farmers are willing to make the change. But it is government investment in the industry that will be needed in order to grow Ireland's hempire."