You might be a bit jealous all the same.
Lord Mayor of Cork Cllr. Colm Kelleher has had a fairly nice start to the new year, having been presented with a brand new mayoral car.
The vehicle – a top-of-the-line Ford Mustang Mach-E Standard Range AWD – comes with the traditional number one license plate reserved for the Lord Mayor.
According to an official statement, the fully electric SUV has a range of 400 kilometres and will be charged in the City Hall basement car park. Driving the Mustang Mach-E will lead to a 50% cut in running costs compared to driving a petrol or diesel engine in a similar-sized vehicle.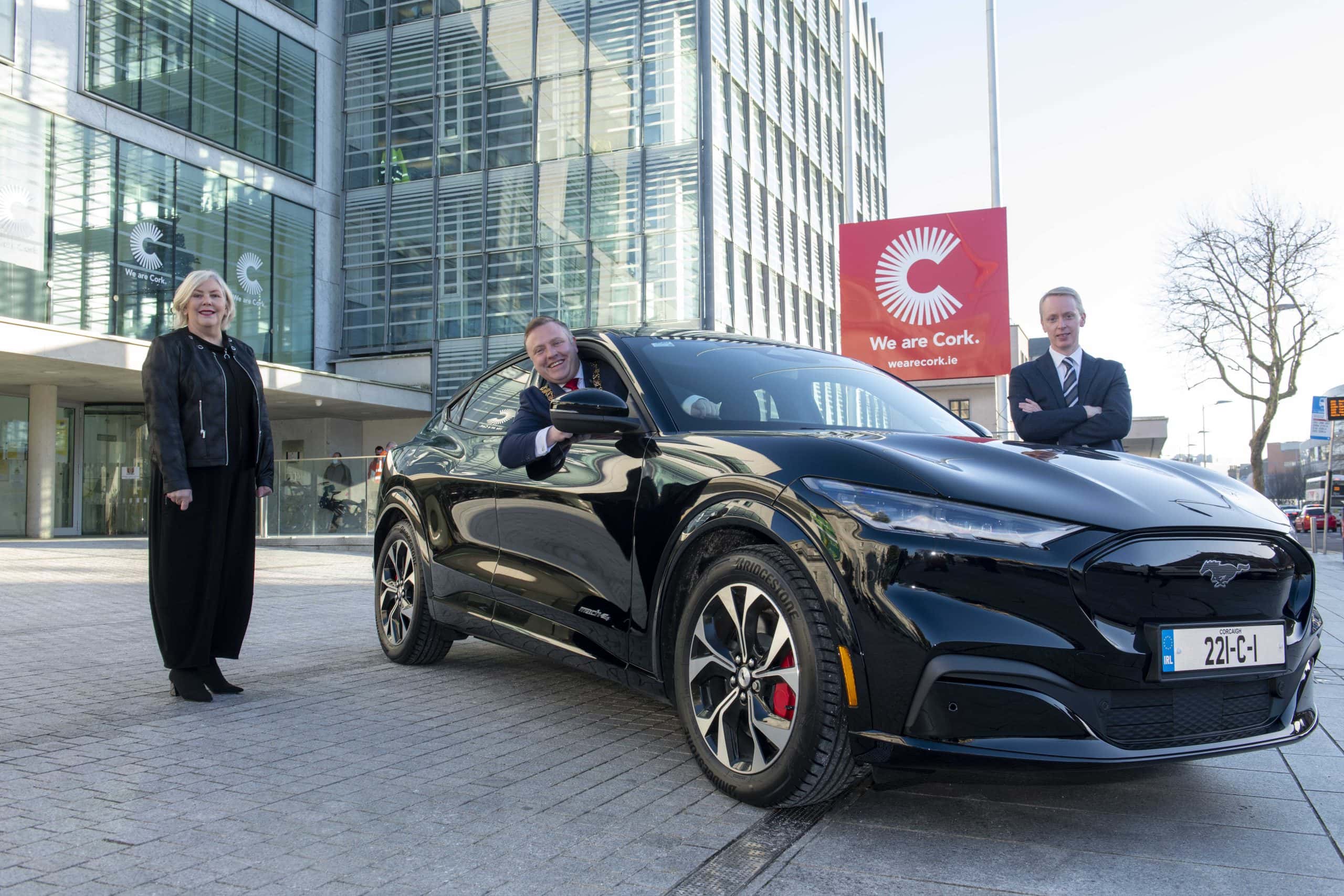 The Fianna Fáil man said: "I am proud to be the first Lord Mayor to champion the use of a fully electric vehicle, which symbolises the Council's commitment to tackling climate change. I want to take this opportunity to thank Henry Ford & Son Ltd. for their continuing support of the Lord Mayor's Office.
"Finbarr, my legendary driver, has already christened the car, 'Knight Rider'. I am also delighted that its range means that it can be driven to Dublin to cheer on Cork in the All-Ireland Final – after just one charge."
Speaking about the car, John Manning of Henry Ford & Son certainly talked it up, saying: "The Mustang Mach-E is one of the most exciting vehicles that Ford has ever produced.
"This purpose-built all-electric vehicle is unique, unmistakably a Mustang and with leading edge assisted driving, parking and accident-avoidance technologies that ensured the car received a maximum 5-star Euro NCAP safety rating.
"The car also received a 5-star Green NCAP rating that promotes the development of cars that are clean, energy efficient and have a minimal environmental impact." Pretty classic car salesman stuff, but in fairness to him, it is a nice-looking machine.